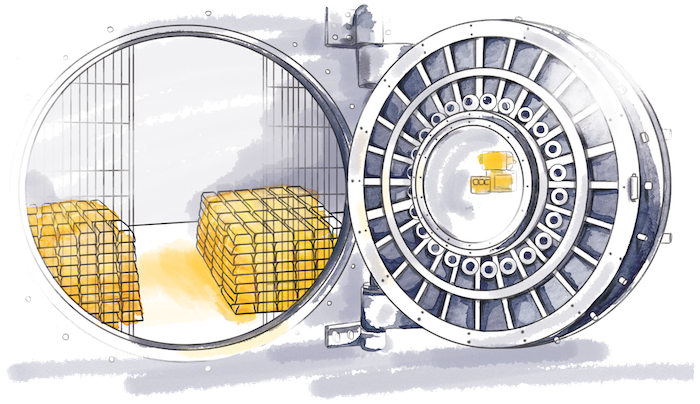 Forvest Global Wealth Management. Our family, working with your family.
Serving Families for Generations to Come
How is your portfolio constructed? Was it assembled by a robot? Is it an assemblage of various funds or ETFs built around an "age-dependent, optimal asset mix?" How well does your Portfolio Manager really understand the securities that they purchase on your behalf?
Discrete Portfolio Management
At Forvest, we recognize that portfolio management is deeply personal. Your needs are not necessarily your neighbours', so why should your portfolio look like theirs?
Get in Touch Today
Having managed family monies for decades we understand the most important thing your portfolio can do is meet your financial expectations. You created your wealth outside your portfolio with skill and expertise; our job is to use our expertise in global markets to preserve and grow that wealth, as well as to harmonize the inevitable tensions arising from the sometimes competing winds of short and long term needs. Please feel free to inquire about our three-dimensional investment philosophy - the Three Pot approach.
How does the Forvest approach work in different scenarios?
1

2

Secure debt obligations (mortgages, business loans)

3

Optimize holdings internationally

4

Optimize holdings internationally
Let's take a look at some scenarios. First up, we have Jane and Bill, both are in their thirty-somethings, both working in the technology sector, they have just purchased their first home and are contemplating children in the near future. Bill is a dual-national. They have a passion for supporting the education of children abroad. Their Forvest solution is a portfolio that can assuredly:
meet their income when one parent is home;
secure their mortgage payments through a potential unemployment patch;
optimize holdings to minimize cross-border taxation; and
develop a structure to best achieve their charitable objectives.
Book a consultation with us to discuss your portfolio
At Forvest, we recognize no 2 investors are the same. You shouldn't have a cookie-cutter investment portfolio, work with us and we'll hand-craft a customized portfolio to match your specific needs.
The 3-Pot Approach to Investing
Comfort

1

Necessary Income

Contingency

2

Preserve Comfort

Charity

3

Legacy Building